Your local record store
---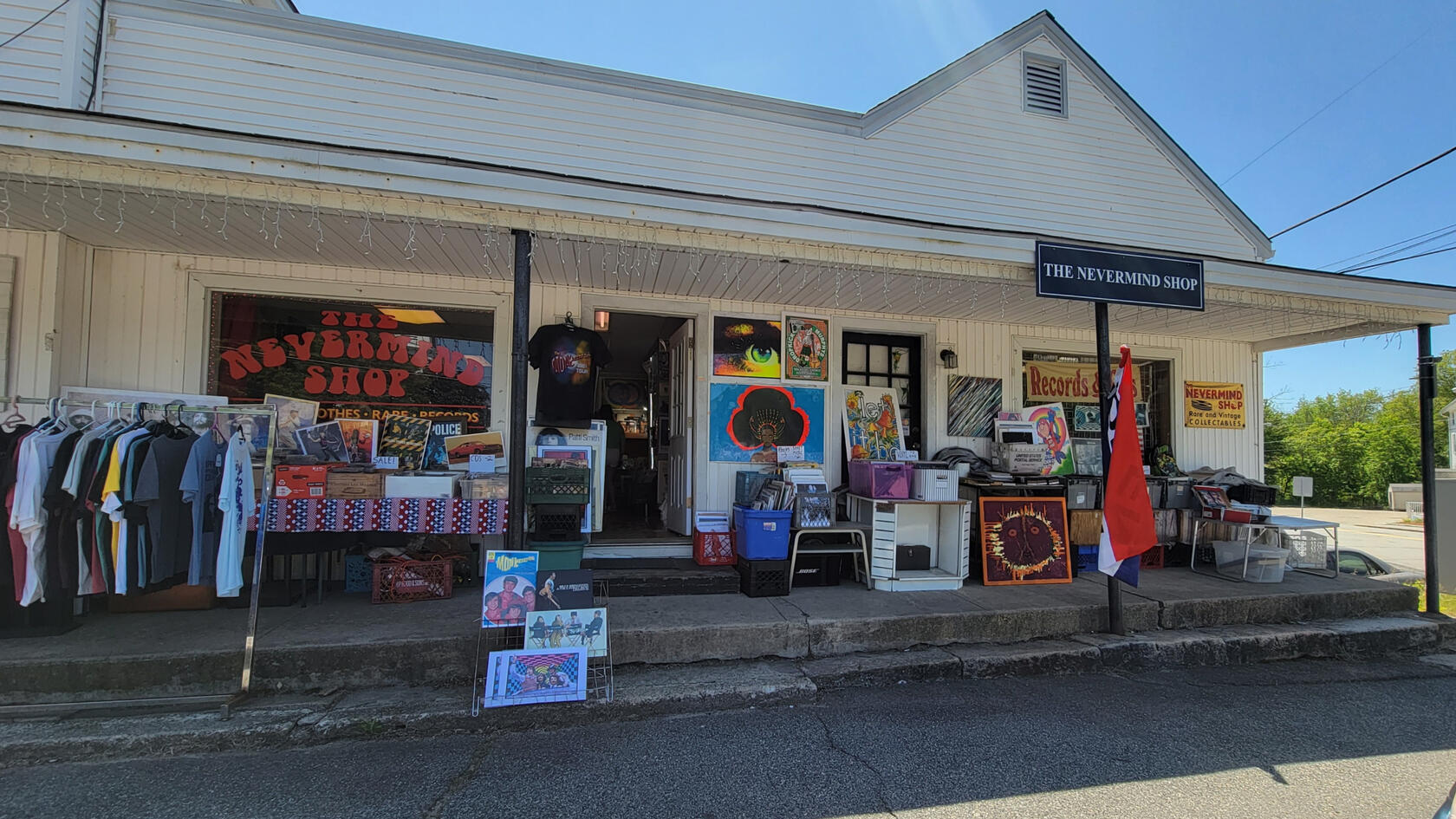 The Nevermind Shop has been serving Upton, Massachusetts for the last 13 years, and we're proud to be one of the highest-rated record stores in Worcester county!
We have over 20,000 records, both new and old, as well as cassettes, CDs, posters, & other memorabilia. Come pay us a visit and see why people say "It's Worth The Trip!"
We carry a wide selection of vinyl records, CDs & cassettes, vintage posters, & more!
---
The Nevermind Shop is located at 1 Milford Street in Upton, MA.Give us a call at
or email us at
---
HOURS
Monday: CLOSED
Tuesday: 11 AM - 5 PM
Wednesday: 11 AM - 5 PM
Thursday: 11 AM - 6 PM
Friday: 11 AM - 6 PM
Saturday: 11 AM - 6 PM
Sunday: 11 AM - 5 PM
Hours subject to change unannounced. Please see our Facebook page or event calendar for real-time updates to our hours. Thank you!
The Nevermind Shop is located at 1 Milford Street in Upton, MA 01568.
About Us
---
Opened in 2008, right in the middle of beautiful downtown Upton, Massachusetts, The Nevermind Shop is the perfect location for all of your music media needs. Whether you're looking for rare or obscure vinyl records, another CD for your car, or genuine vintage posters and memorabilia, The Nevermind Shop truly has it all. Our friendly staff are here to help you find whatever it is you may need. We get in brand new stock every week, so our selection is always changing! You never know what you'll find here at The Nevermind Shop.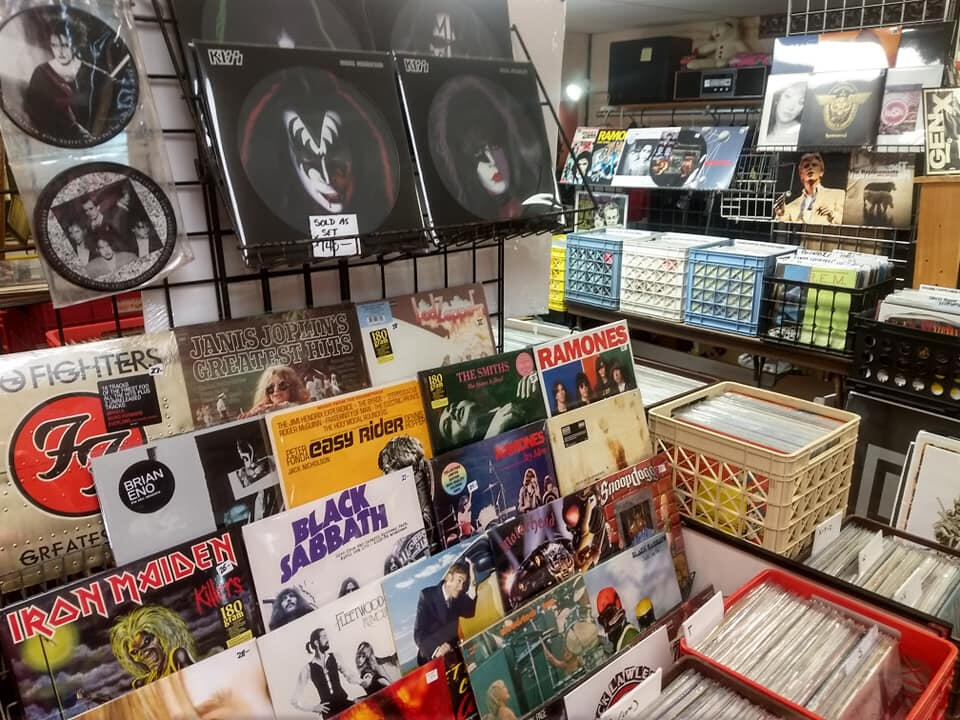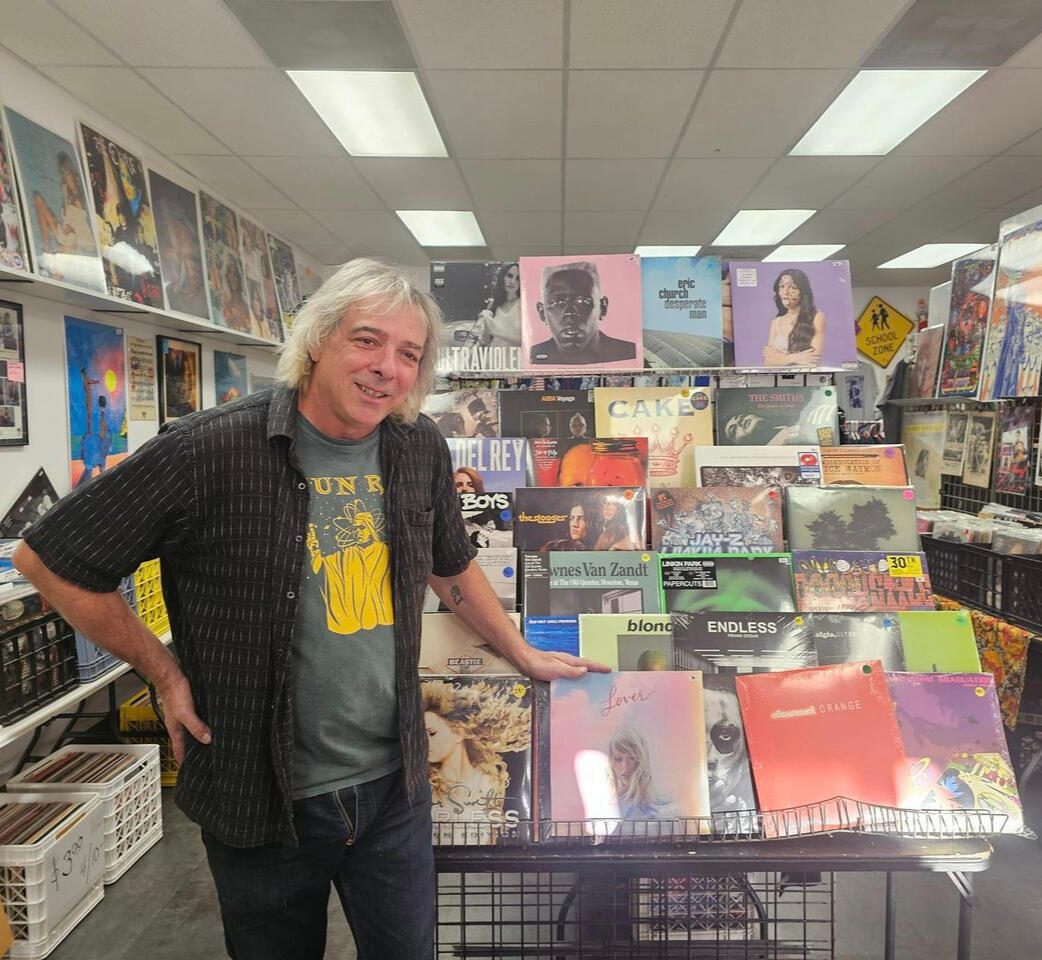 What We Do
We carry a wide variety of genres & artists, and we are always doing our best to have a little something for everybody! There are over 20,000 records to discover in the Great Record Room alone, as well as a large selection of bargain records on our front porch.
Although we do consider ourselves experts in all things vinyl, we have lots more to offer here at The Nevermind Shop! If vinyl isn't your thing, we also have a diverse selection of both CDs & cassette tapes.
Looking for a little home decor? Visit our poster gallery for a wide selection of vintage & blacklight posters! We also carry vintage music memorabilia, hundreds of stickers, lots of tee shirts, and more!
The Best Record Store Around!
We are proud to be one of the top-rated record retailers serving not just Worcester county, but all of Massachusetts & beyond! We are winners in the MyFM Quest for the Best 2021 & 2022, with a grand total of 2 first place and 3 second place awards! Thanks to customer vote, we placed first in the categories Best Collectables Store and Best Music Store, and second in the categories Best Antique Store and Best Place to Buy a Unique Gift, out of all of the small businesses nominated in the MetroWest area.
Our mantra around here is "It's worth the trip", and we take care to make sure that statement is true for everybody who visits, no matter where they're from.
We're so thankful for the support and positivity we've received from the vinyl community over the last 14 years, and we look forward to many more years in the future! Thank you!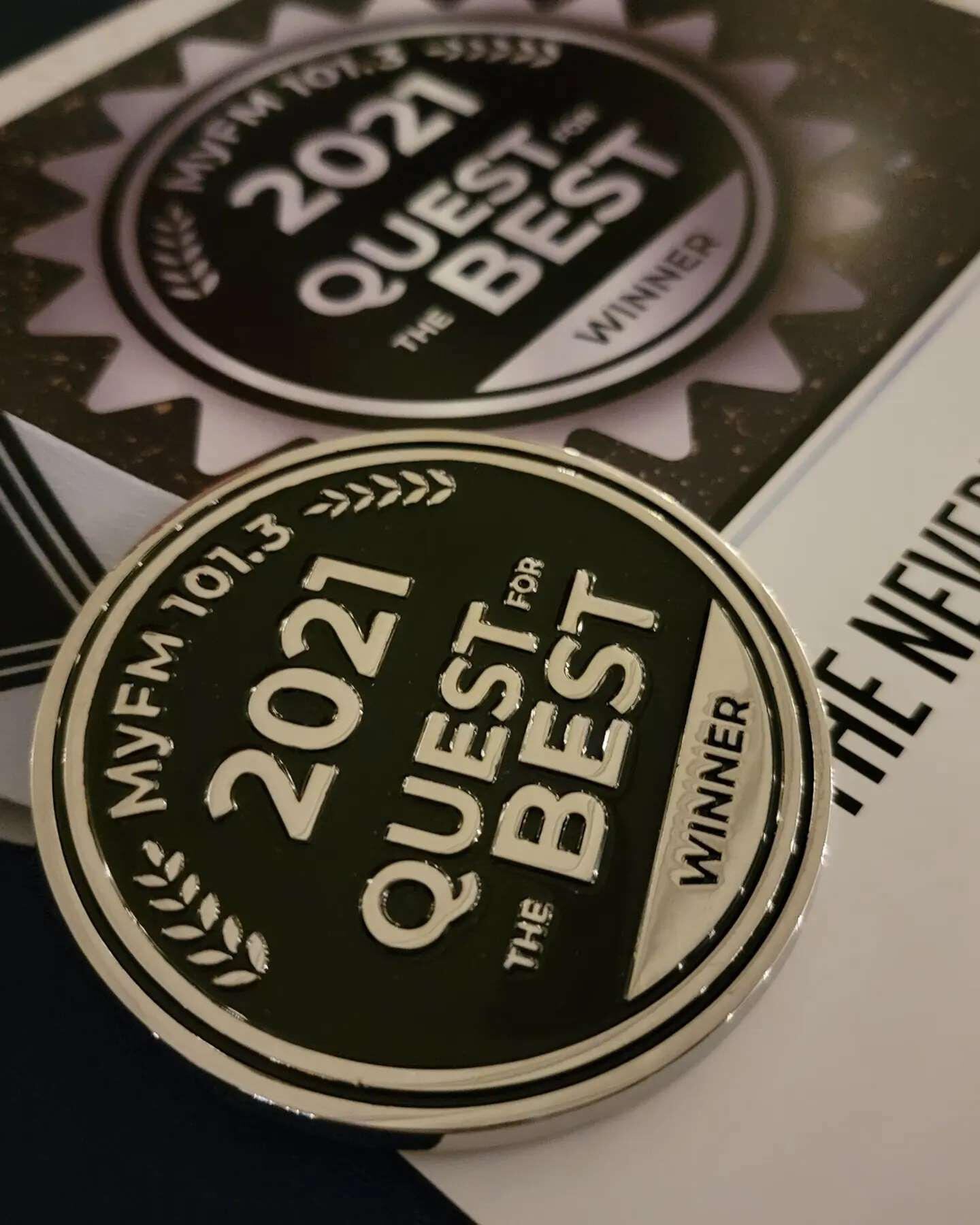 ---
About Owner Mick Lawless
Favorite artists: The Monkees, The Beatles, Pavement
Favorite album: I'm With Stupid by Aimee Mann
Favorite song: Love is Only Sleeping by The Monkees
Zodiac sign: Pisces
Hobbies: Enjoying nature, playing music, writing songs
Fun fact: Once used his last name "Lawless" to get out of a speeding ticket.
---
Mick has been a musician in the MetroWest area for almost 40 years. Versed in string instruments, he considers songwriting to be his strong suit. Mick has shared the stage as a support musician with members of The Monkees and Three Dog Night.
Mick has fronted numerous bands of his own, including the Michael Nesmith tribute Loose Salute, and his band of original material, Mick Lawless and the Reckless Hearts.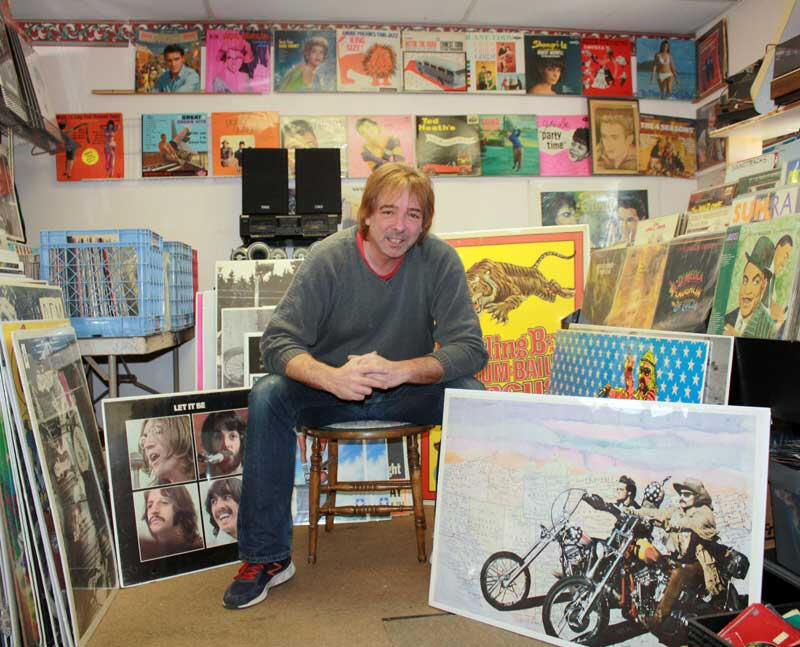 Mick with a few selections from our poster gallery
---
Mick also has his own Monkees radio show! He graciously invites you into The Frodis Room, where he joyfully plays all things that fall within six degrees of the great Monkees phenomenon. A mix of music spanning 60+ years, including current day power pop and featured songwriters.
---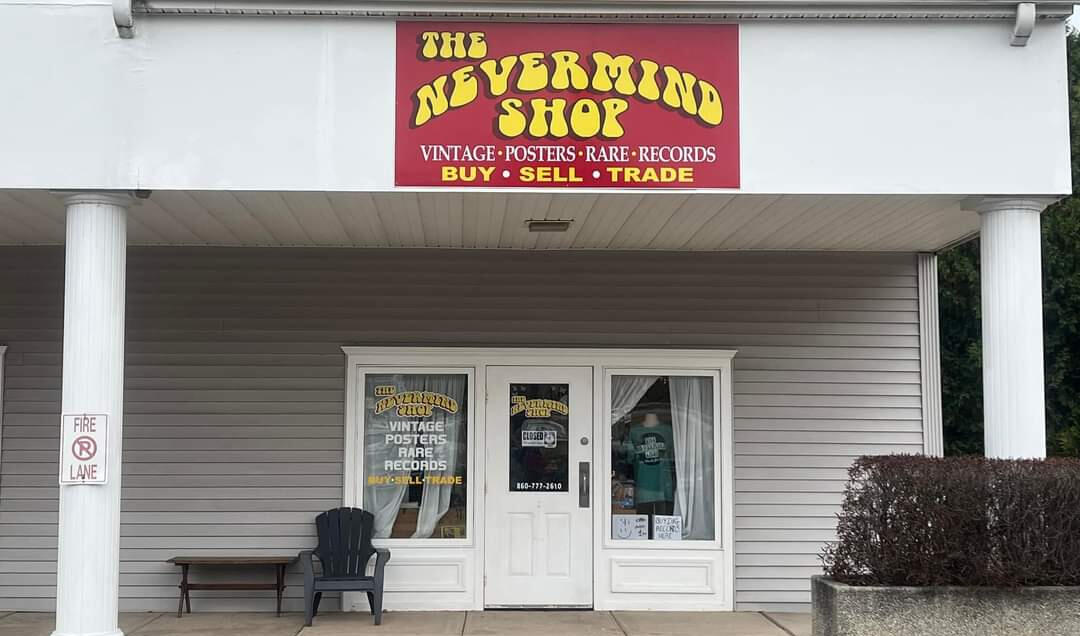 Pictured: Vannie, circa 2015
"i love getting to know our customers. i've met so many interesting people here, you really never know who's going to walk through the door. Talking to people who visit Nevermind Shop is a very special thing, because we all have a love of music in common."
About Manager Vannie
---
Favorite artists: Ghost, Tally Hall, Weezer, MCR
Favorite album: Parallel Lines by Blondie
Favorite song: Mummy Dust by Ghost
Zodiac sign: Leo
Hobbies: makeup artistry, arts and crafts, cosplay, watching anime
Fun fact: Despite being the Nevermind Shop's resident scary goth, almost everything in their house is pink!
---
---
Vannie joined the Nevermind Shop family in 2020 as a part-time volunteer, and eventually worked their way up to the position of manager in 2021. They are looking forward to someday owning The Nevermind Shop, looking to carry on the business for many years in the future!
They are responsible for the introduction of the "Gen Z" section in the Great Record Room, as well as the addition of other obscure modern artists into our catalog. They are also working hard on building our online presence, you can find them frequently posting on our social media pages, such as our Facebook & Instagram, or listing rare and hard-to-find vinyl for sale on our Discogs page!
hi, i made this website too! :3
Contact
---
[If you are looking to sell your collection to us, please read our FAQ at the bottom of this page BEFORE filling out this contact form. Thank you!
Give us a call at
email Mick at:
or email Vannie at:
---
Selling your collection? READ THIS!
Please read our handy FAQ below about the buying/selling process, and contact us if you'd like to set up an appointment. Thank you!
SHOP
---
(online store coming soon!)
RECORD STORE DAY FAQ
---
The big day is fast approaching, and we're very excited to spend it here with you at the Nevermind Shop! To make things easier for everyone, we're posting this blog ahead of time to let everyone know the guidelines.Please read all the information below before contacting us with any questions! Thank you :)
Thank you for reading, and we look forward to seeing you all this Record Store Day!
---
Looking for the perfect gift?
---
Send a digital Nevermind Shop gift card via email using the button below, or come see us in person for a physical gift card!
---
GIFT CARDS VALID IN STORE ONLY