Your local record store
---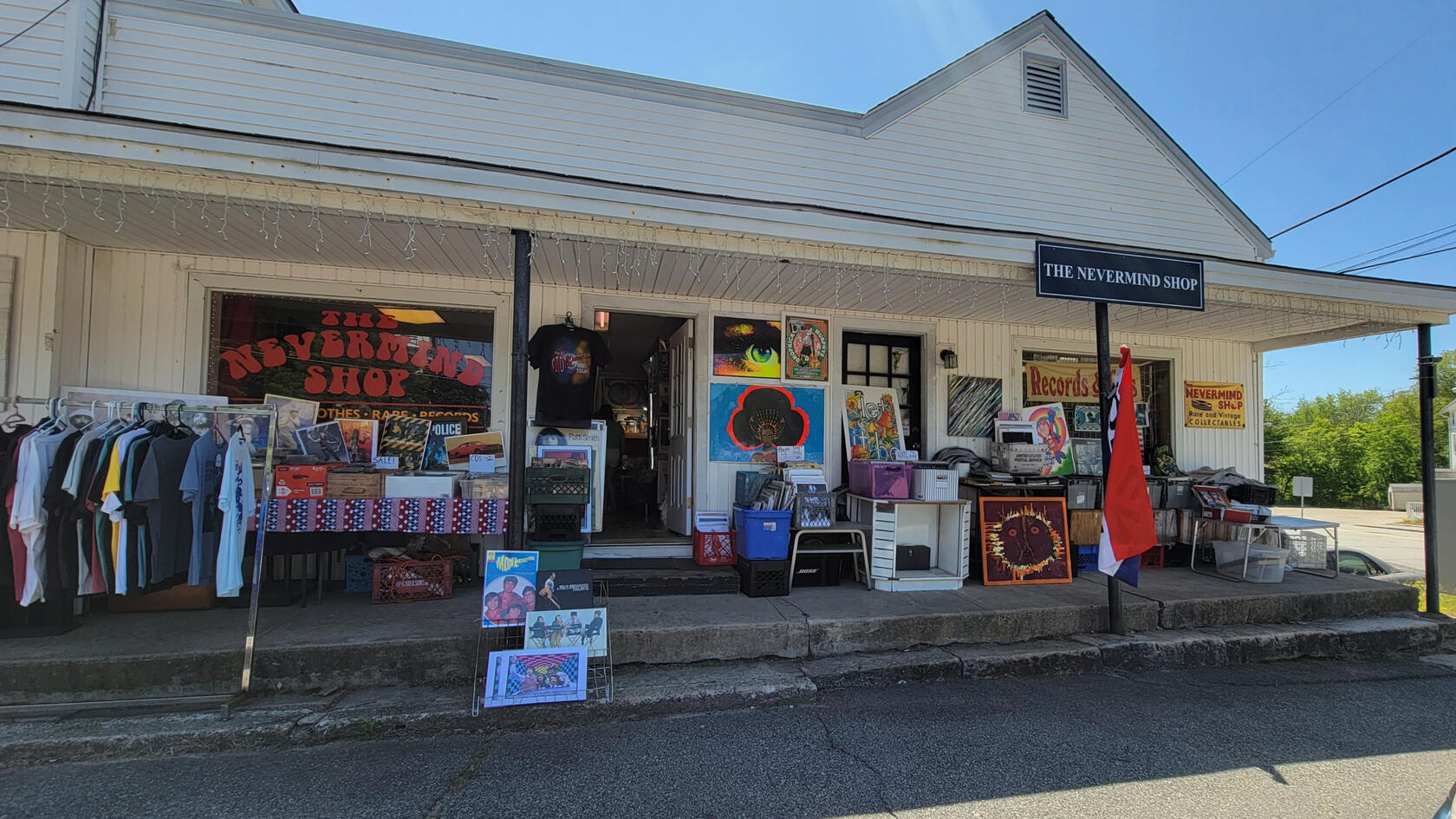 The Nevermind Shop has been serving Upton, Massachusetts for the last 13 years, and we're proud to be one of the highest-rated record stores in Worcester county!
We have over 20,000 records, both new and old, as well as cassettes, CDs, posters, & other memorabilia. Come pay us a visit and see why people say "It's Worth The Trip!"
We carry a wide selection of vinyl records, CDs & cassettes, vintage posters, & more!
---
Give us a call at
or email us at
---
HOURS
| DAY | OPEN | CLOSE |
| --- | --- | --- |
| MONDAY: | CLOSED | --- |
| TUESDAY: | 11 AM | 5 PM |
| WEDNESDAY: | 11 AM | 5 PM |
| THURSDAY: | 11 AM | 6 PM |
| FRIDAY: | 11 AM | 6 PM |
| SATURDAY: | 11 AM | 6 PM |
| SUNDAY: | 11 AM | 5 PM |
Hours subject to change unannounced. Please see our Facebook page or event calendar for real-time updates to our hours. Thank you!
The Nevermind Shop is located at 1 Milford Street in Upton, MA 01568.
We are on Rt. 140, across from the Upton town hall.
About Us
---
Opened in 2008, right in the middle of beautiful downtown Upton, Massachusetts, The Nevermind Shop is the perfect location for all of your music media needs. Whether you're looking for rare or obscure vinyl records, another CD for your car, or genuine vintage posters and memorabilia, The Nevermind Shop truly has it all. Our friendly staff are here to help you find whatever it is you may need. We get in brand new stock every week, so our selection is always changing! You never know what you'll find here at The Nevermind Shop.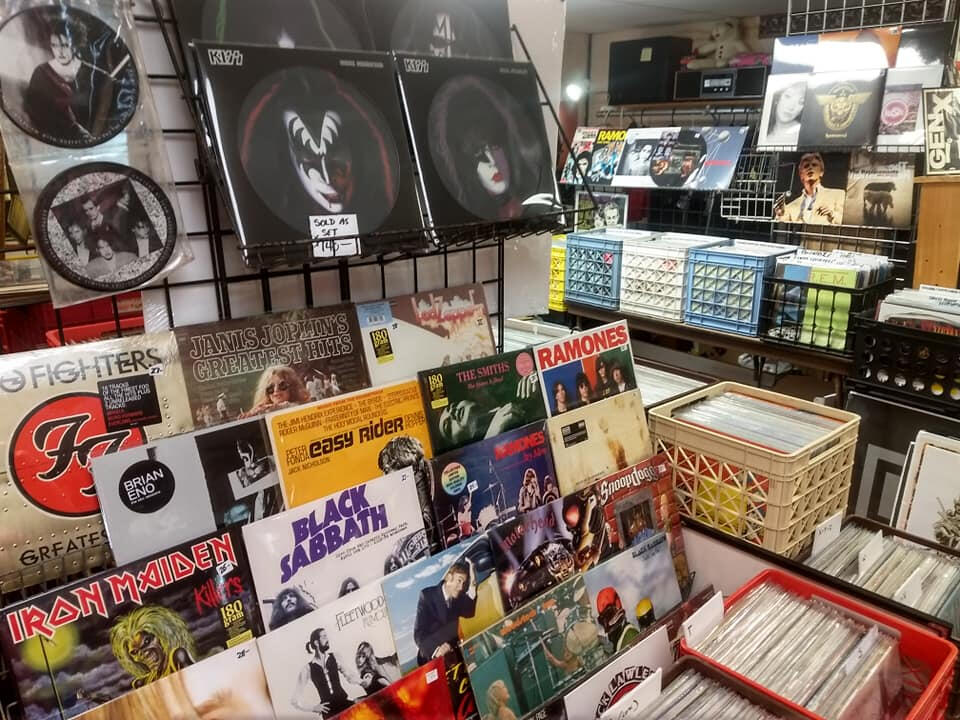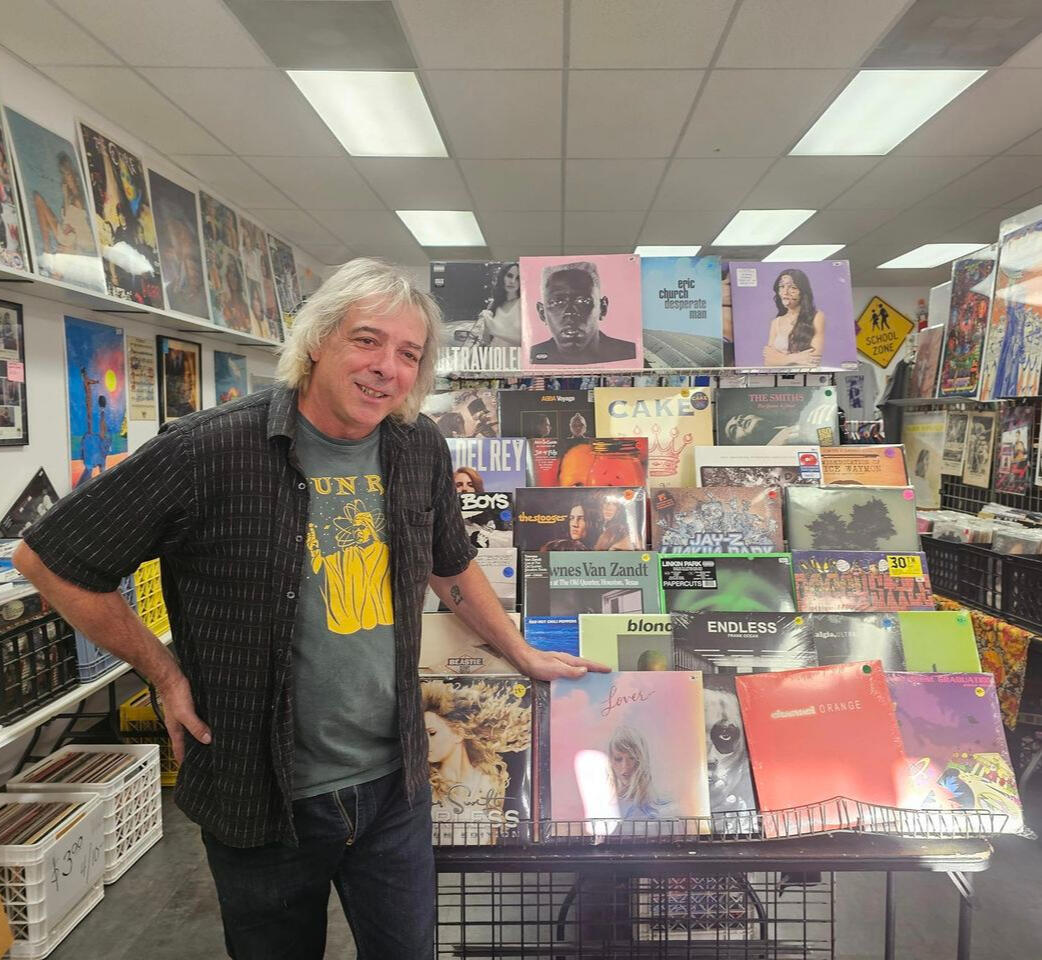 What We Do
We carry a wide variety of genres & artists, and we are always doing our best to have a little something for everybody! There are over 20,000 records to discover in the Great Record Room alone, as well as a large selection of bargain records on our front porch.
Although we do consider ourselves experts in all things vinyl, we have lots more to offer here at The Nevermind Shop! If vinyl isn't your thing, we also have a diverse selection of both CDs & cassette tapes.
Looking for a little home decor? Visit our poster gallery for a wide selection of vintage & blacklight posters! We also carry vintage music memorabilia, hundreds of stickers, lots of tee shirts, and more!
The Best Record Store Around!
We are proud to be one of the top-rated record retailers serving not just Worcester county, but all of Massachusetts & beyond! We are winners in the MyFM Quest for the Best 2021 & 2022, with a grand total of 2 first place and 3 second place awards! Thanks to customer vote, we placed first in the categories Best Collectables Store and Best Music Store, and second in the categories Best Antique Store and Best Place to Buy a Unique Gift, out of all of the small businesses nominated in the MetroWest area.
Our mantra around here is "It's worth the trip", and we take care to make sure that statement is true for everybody who visits, no matter where they're from.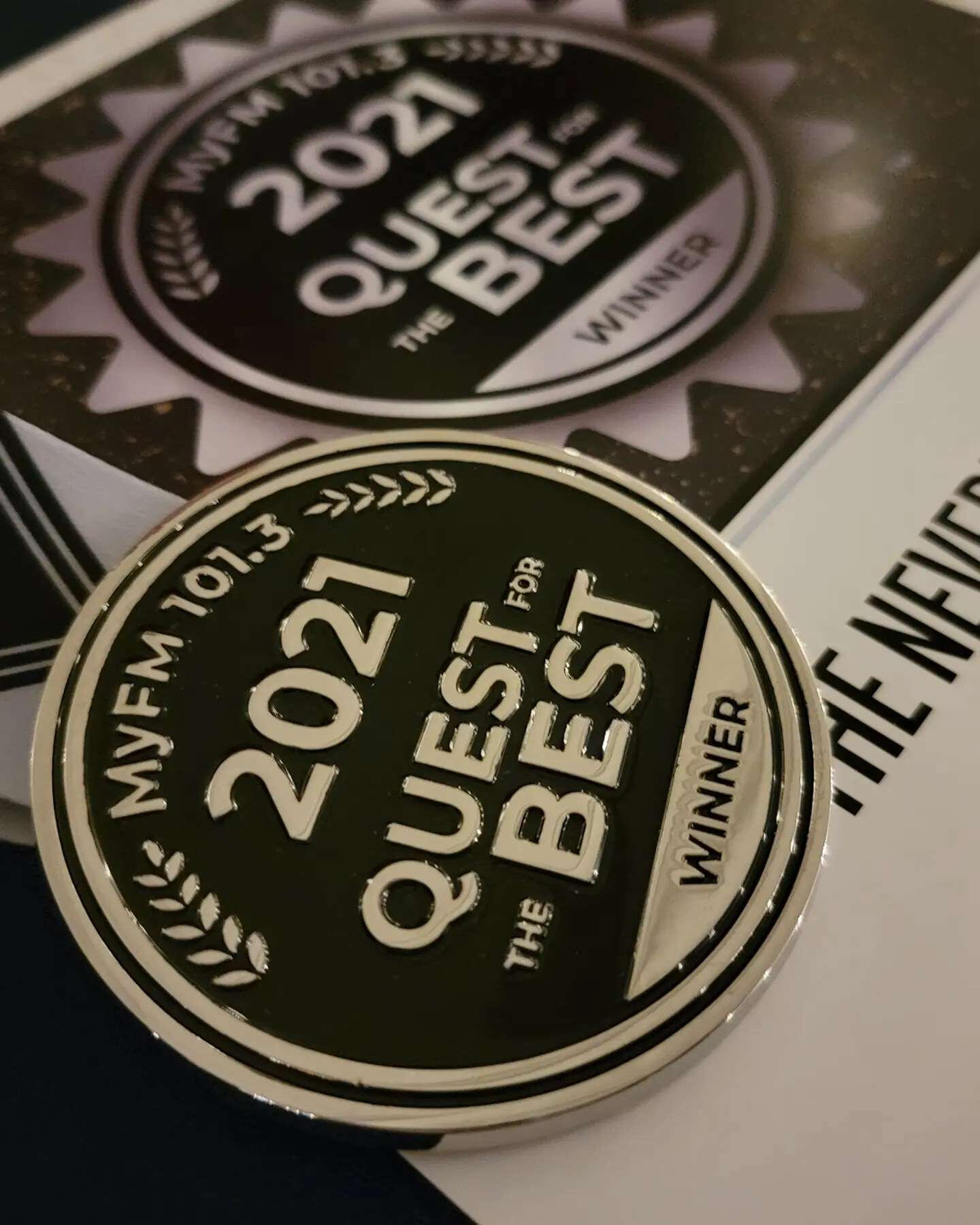 We're so thankful for the support and positivity we've received from the vinyl community over the last 15 years, and we look forward to many more years in the future! Thank you!
---
MEET OUR STAFF!
About Owner Mick Lawless
Favorite artists: The Monkees, The Beatles, Pavement
Favorite album: I'm With Stupid by Aimee Mann
Favorite item in personal collection: The vintage Banana Splits posters above the front counter at The Nevermind Shop
Zodiac sign: Pisces
Hobbies & interests: Enjoying nature, playing music, writing songs, watching sports.
Fun fact: Once used his last name "Lawless" to get out of a speeding ticket.
---
Mick has been a musician in the MetroWest area for almost 40 years. Versed in string instruments, he considers songwriting to be his strong suit. Mick has shared the stage as a support musician with members of The Monkees and Three Dog Night.
Mick has fronted numerous bands of his own, including the Michael Nesmith tribute Loose Salute, and his band of original material, Mick Lawless and the Reckless Hearts.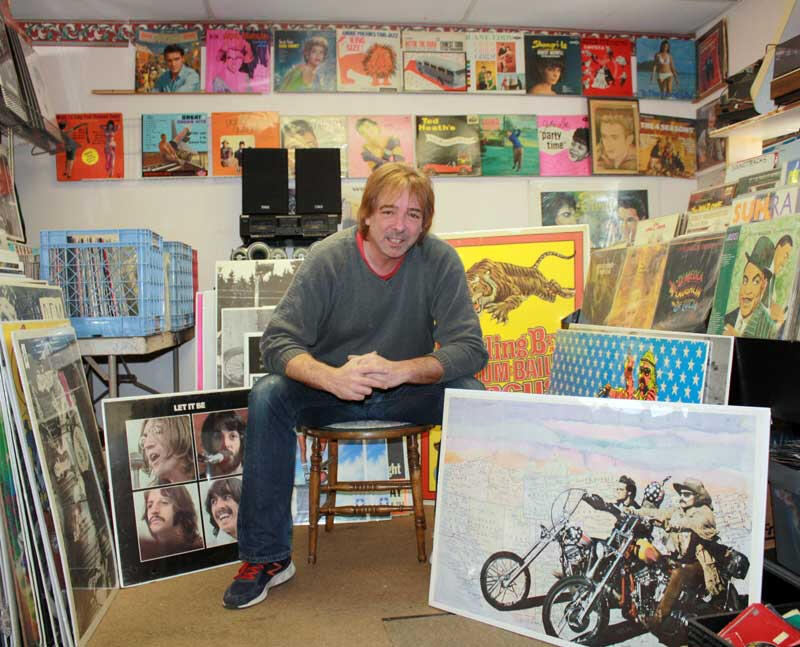 Mick with a few selections from our poster gallery
---
Mick also has his own Monkees radio show! He graciously invites you into The Frodis Room, where he joyfully plays all things that fall within six degrees of the great Monkees phenomenon. A mix of music spanning 60+ years, including current day power pop and featured songwriters.
---
---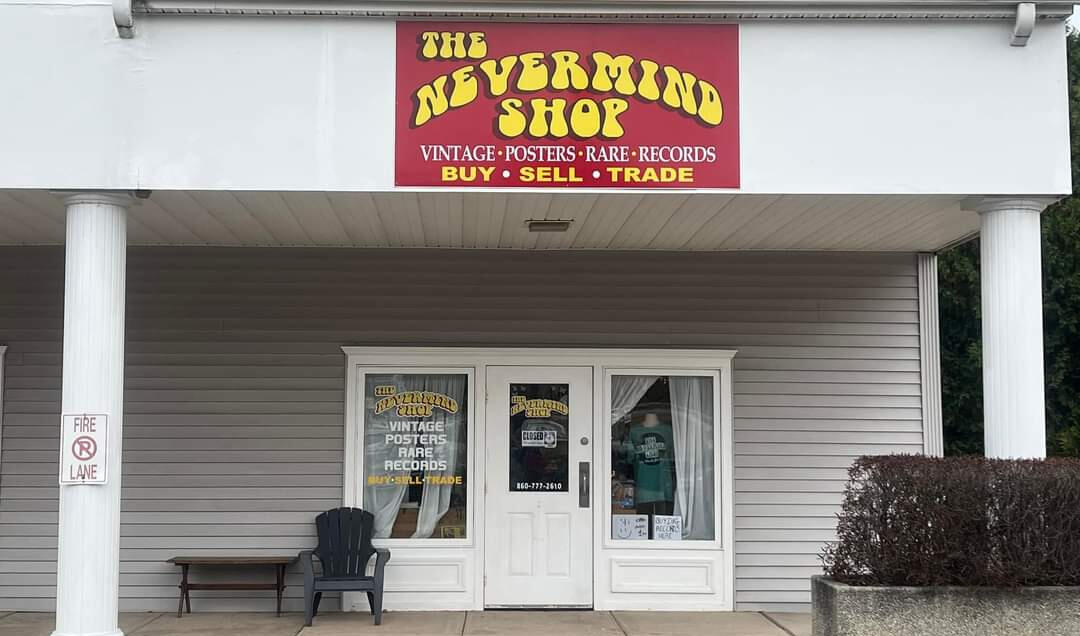 hi, i made this website too! :3
---
Self-described as "just kind of a silly person", Vannie "Bunny" had been a customer of the Nevermind Shop since they were very young. They've been collecting records for the last 13 years, and have amassed over 600 albums in their collection.
They officially joined Nevermind family in 2020 as a part-time volunteer. By 2021, they had worked their way up to the position of manager, which became their full-time career shortly thereafter.
Vannie is responsible for the introduction of the "Gen Z" section in our Great Record Room, as well as the addition of other obscure modern artists into our catalog.
About Manager Vannie
---
Favorite artists: Ghost, Weezer, Tally Hall, MCR
Favorite album: Crash of the Crown by Styx
Favorite item in personal collection: An original clear vinyl copy of Hawaii: Part II by Miracle Musical
Zodiac sign: Leo
Hobbies & interests: makeup artistry, arts & crafts, cosplay, anything paranormal.
Catchphrase: "Sparkle on! Don't forget to be yourself!" ✨
---
They are also working hard on building our online presence. You can find them frequently posting on our social media pages, such as our Facebook & Instagram, or listing rare and hard-to-find vinyl for sale on our Discogs page! In addition, they are also responsible for all online marketing, so if you receive a newsletter from our mailing list, it's probably from Vannie.They are planning on continuing The Nevermind Shop after Mick retires, looking to carry on the business for many years in the future.
---
"i love getting to know our customers. i've met so many interesting people here, you really never know who's going to walk through the door. Talking to people who visit Nevermind is a very special thing, because we all have a love of music in common, and I want to create a space where there's something for everybody."
Selling your collection? READ THIS!
Please read our handy FAQ below about the buying/selling process, and contact us after reading if you'd like to set up an appointment. Thank you!
---
Do you buy records, CDs, tapes, etc?
We buy pre-owned and brand new records, but what records we will accept depends on a variety of factors, which are outlined in the section below. We typically buy records outright, but we also offer store credit or trade-ins, and we will always take donations.We also accept music or pop culture memorabilia, such as tour shirts, autographs, posters, and more. Items such as CDs, cassettes, and 8tracks do not hold much monetary value, but we would still be willing to take a look at small collections that meet the genre and condition criteria. Items such as these are mostly taken if they are donations, as they are not our highest priority.The only DVDs & VHS tapes we are interested in are concert films, musician documentaries, & other music-related films.WE DO NOT BUY THEATRICAL MOVIES, LASERDISKS, OR OTHER NON-MUSIC MEDIA.
---
Can you tell me how much my collection is worth over the phone/email/etc?
NO. We can only tell you what your collection is worth if we are able to physically inspect the records. Feel free to send us pictures or a list of what you have (both of these are actually very helpful to us), but we cannot give you a quote unless we can inspect the records in-person.
---
What WILL you buy?
We'll take almost anything as a donation (meaning, you give it to us without receiving payment), so if you aren't interested in selling & just want to get rid of your collection, but you also don't want to just throw it all away, we'd be happy to find a good home for it!We are looking for clean (not scratched, warped, or otherwise damaged) 33 rpm LP records. We're looking for records from the mid-1960s to the present, which fall under popular genres such as rock, pop, blues, etc.The covers (jackets) of the records must also be in good shape and free of water damage, mold, cigarette smell/residue, tearing, etc.In terms of buying, classic rock and roll vinyl LPs are our highest priority. We are almost always seeking out records by artists such as The Beatles, Led Zeppelin, Pink Floyd, etc.If you have anything more modern, we'd also be interested! We have a very sizable section of our store dedicated to eras of music from the 80s & 90s, all the way to the newest releases of the 2020s.We will also accept 45 rpm (7 inch) records that meet the criteria above, but only if they have their original picture sleeves. We are not typically interested in loose 45s without picture sleeves, with very few exceptions, such as an obscure label.We will buy children's/Disney records if they are in good condition, but most of they time they aren't top-dollar records.We accept CDs, but just like everything else, how much we pay for them is based on a variety of factors, such as condition, artist/album, and how many CDs we currently have in-store. CDs aren't the most valuable items in the world, so donation is preferred, but depending on the collection, we may be able to purchase them from you.Cassettes and 8tracks must meet the same requirements (in good condition, by a popular band or genre, etc), however these formats are mostly taken in as donations, as we will usually sell them for between $1 and $5.WE ARE ALMOST ALWAYS LOOKING FOR WORKING STEREO EQUIPMENT! If you have a working turntable/receiver/speakers/etc., we'd be more than happy to take a look.We may also be interested in music or pop culture memorabilia, such as concert shirts, autographs, and posters. These items are a little harder to sell on our end, so they must meet similar criteria (in good condition, by/from a popular or otherwise well-known artist, etc). We may express more interest if your items are vintage!Music related books, vintage magazines, and vintage comic books are welcome, especially vintage music magazines (Circus, Mojo, Rolling Stone, etc.), & pre-1980s Playboy magazines.Victrolas/Phonographs/Gramophones are taken in on a case-by-case basis. These tend to sit for a while, and as we currently have one on our sales floor, we're not looking for another at the moment.
---
What WON'T you buy?
78 RPM RECORDS. Most high-quality modern turntables do not have a way to play them, so unfortunately we cannot offer money for them. We will, however, occasionally take them in on a donation-only basis.CHRISTMAS/HOLIDAY RECORDS. Unfortunately, except for a few weeks every year, there is no market for Holiday records. We'd be more than happy to take these as donations, but we can't pay for them.45s WITHOUT PICTURE SLEEVES. We aren't interested in loose or plain-sleeve 45s, unless they are on an odd or otherwise obscure label.YOUR GREAT-GRANDMOTHER'S RECORDS: think polkas, dance bands or fox trots, classical, etc. We typically don't take anything older than mid-1950s, with very few exceptions.RECORDS THAT ARE SCRATCHED, WARPED, OR OTHERWISE DAMAGED. Records have to meet a condition standard to be sold in our Great Record Room. Dirty records are welcome, provided they are not moldy/musty, scratched, or otherwise damaged. We have an industrial grade record cleaning machine, so a little dirt never hurt anybody!RECORDS WITH VERY DAMAGED OR MISSING JACKETS (covers). General age wear, minor splitting, and manufacturer cutouts are okay, but we will not take records with jackets that have condition issues such as water damage, tearing, mold or mustiness, cigarette smell/residue, severe splitting, etc.BROKEN STEREO EQUIPMENT. As of right now, we have no way to repair broken stereo equipment, so we cannot accept turntables/speakers/etc that do not fully function as intended.MUSICAL INSTRUMENTS. Aside from the occasional guitar, we don't buy musical instruments.VHS TAPES AND DVDS THAT ARE NOT CONCERT/MUSIC FILMS. We won't purchase regular theatrical movies.LASERDISKS. These are welcome as donation, but they're considered a novelty to most people, so we can't pay for them.ANTIQUES that are not pop-culture related. *
*(if you have any haunted antiques/dolls/etc, or clothing/items from the Victorian or Edwardian era, please contact Vannie! We may not be able to purchase these as a business, but they are very interested for their own personal collection!)
---
My items meet your criteria, how do I sell them to you?
If you can do so, please use the contact page to send us a list of what records or other items you have, before coming in or setting up an appointment, especially if your collection is larger! We greatly appreciate you taking the time to do this, as it makes the buying process much smoother! You can also send your list to us via email. We will also look at online collection catalogs, such as a discogs library.If you don't have many records/other items, or you are willing to bring your items in to us, we will look at collections during normal business hours. You may set up an appointment if you'd like to, but for very small collections, appointments are not mandatory. If you do not make an appointment, please call before you come in to make sure the owner Mick is present and available to look at your collection!!If you are local and have a very large collection or you cannot bring your collection in to us for whatever reason, please email or call us to make an appointment and we will find a good time where we can come to you.
---
What is the selling process like?
First, we will assess your collection, looking at general condition, genre of music, etc.We will usually sort your collection into 3 categories: media that can go in the Great Record Room, media that will go outside for $2, and media that we will not take, if any.After your collection is assessed and sorted, we will let you know either the amount we can pay you, or how much we can offer in store credit. We typically give more in store credit than in payment (for example, if we offer you $25 payment, we could offer you $35 in store credit instead!)If you are happy with our offer, we will gladly purchase your collection! However, If you are unhappy with the offer or do not want to sell for any reason, we will not be offended! Although the collection criteria on this page may be overwhelming, we are happy to create a very low-pressure selling environment, and even if you aren't interested in our offer, we can still be friends :)If you have emailed us ahead of time with a list of what you would like to bring in, we will let you know which records out of your collection we are interested in, if any, prior to you bringing them in to us.
---
My items do not meet your critera, where else can I bring them?
Unfortunately, you'll find most record stores are all looking for the exact same stuff. If your collection does not meet our criteria for any reason, you are more than welcome to try any of the record stores in the surrounding area, but depending on the contents of your collection, they may not be interested either.However, there are other places that may take them! We personally recommend The Blessing Barn in Mendon, as well as Savers in Worcester & Woonsocket.
---
I would like to set up an appointment, how do I do that?
If you would like to set up an appointment, you may do so by emailing us at vannie@nevermindshop.com, by calling (508) 529-2525, or by visiting our contact page. Thanks!
SHOP
---
(online store coming soon!)
RECORD STORE DAY FAQ
---
The big day is fast approaching, and we're very excited to spend it here with you at the Nevermind Shop! To make things easier for everyone, we're posting this blog ahead of time to let everyone know the guidelines.Please read all the information below before contacting us with any questions! Thank you :)
---
What is Record Store Day?
According to the RSD website, "Record Store Day is a gathering of independent record stores (…) and a way to celebrate and spread the word about the unique culture surrounding nearly 1400 independently-owned record stores in the US (…) Special vinyl and CD releases and various promotional products are made exclusively for the day."
---
Will you have (title)? How many copies will you have?
THIS LIST WAS LAST UPDATED 4/23 AT 12 PM.
Please note, we are receiving ONLY VINYL RELEASES. That means no CDs.
| Artist | Title | Quantity | Price |
| --- | --- | --- | --- |
| 1975 | Live with the BBC Philharmonic Orchestra | SOLD OUT | $40 |
| Amos, Tori | Little Earthquakes B-Sides | SOLD OUT | $26 |
| Black Keys | Live at Beachland | SOLD OUT | $22 |
| Bluey | Bluey Series 2 | SOLD OUT | $38 |
| Byrne, David | Complete Score From The Catherine Wheel | SOLD OUT | $36 |
| Carlisle, Belinda | Remixed | SOLD OUT | $42 |
| Carr, Eric of Kiss | Rockology | SOLD OUT | $40 |
| Chief Keef | Mansion Musik | SOLD OUT | $26 |
| Cowsills | Rhythm Of The World | SOLD OUT | $32 |
| Cranberries | Wake Up and Smell the Coffee | SOLD OUT | $32 |
| Dio | Live in Fresno 1983 | SOLD OUT | $36 |
| Doctor Who | Amazing World Of Doctor Who | 2 | $42 |
| Donnas | Early Singles 1995-1999 | SOLD OUT | $30 |
| Duran Duran | Carnival Rio! | SOLD OUT | $26 |
| Generation X | Generation X | SOLD OUT | $30 |
| Grateful Dead | Boston Garden, Ma | SOLD OUT | $125 |
| Haircut 100 | Live In Hammersmith 1983 | SOLD OUT | $34 |
| Iced Earth | Plagues Of Distopia | 1 | $38 |
| Isbell, Jason & Amanda Shires | Sound Emporium EP | SOLD OUT | $20 |
| Jerry Garcia Band | How Sweet It Is: Live At Warfield Theatre | SOLD OUT | $40 |
| Jett, Joan & The Blackhearts | Up Your Alley | SOLD OUT | $28 |
| Joel, Billy | Live At The Great American Music Hall 1975 | SOLD OUT | $42 |
| Jones, Norah | Little Broken Hearts: Live At Allaire Studios | SOLD OUT | $32 |
| King, Carole | Legendary Demos | SOLD OUT | $26 |
| Laufey | Valentine | SOLD OUT | $22 |
| McCartney, Paul | Red Rose Speedway | SOLD OUT | $40 |
| Motorhead | Lost Tapes, Vol. 4 | SOLD OUT | $44 |
| Motley Crue | Helter Skelter | SOLD OUT | $28 |
| Nas | Made You Look: God's Son Live 2002 | 1 | $26 |
| Nicks, Stevie | Bella Donna Live | SOLD OUT | $35 |
| Nuggets | Nuggets | SOLD OUT | $100 |
| Parton, Dolly | Monument Singles Collection | SOLD OUT | $36 |
| Pearl Jam | Give Way | SOLD OUT | $48 |
| Poe | Hello | SOLD OUT | $32 |
| Post Malone | Waiting for Never/Hateful | SOLD OUT | $18 |
| Quatro, Suzi | Quatro | SOLD OUT | $34 |
| Ramones | Pleasant Dreams | SOLD OUT | $26 |
| Richards, Keith | Vintage Vinos | SOLD OUT | $36 |
| Rolling Stones | Beggars Banquet | SOLD OUT | $34 |
| Romeo Void | Live From The Mabuhay Gardens | 1 | $26 |
| Sparks | Sparks | SOLD OUT | $44 |
| Strawberry Alarm Clock | Incense & Peppermints | SOLD OUT | $26 |
| Sun Ra | Haverford College, January 25 1980 | SOLD OUT | $32 |
| Swift, Taylor | Folklore: The Long Pond Studio Sessions | SOLD OUT | $40 |
| U2 | Two Hearts Beat as One/Sunday Bloody Sunday | SOLD OUT | $26 |
| Van Halen | Live: Right Here Right Now | SOLD OUT | $100 |
| Violent Femmes | Violent Femmes | SOLD OUT | $30 |
| Yes | Live at Knoxville Civic Aud. | SOLD OUT | $50 |
| Zevon, Warren | Wind | SOLD OUT | $34 |
How does Record Store Day work at your store?
Since we're pretty tight on space, we try to keep the RSD releases all together in one part of the store (usually the first room), and we let people in in groups, typically 6 or 7 customers at a time, in the order of their arrival (if you get there first, you go in first!). When one customer leaves or goes to another room of the shop, the next customer in line can come in, so on and so forth.
Everybody in those groups has access to the RSD releases at the same time, which is why getting here early is so important if you're looking for something specific, and why we limit the amount of people who can come in at a time.We cannot apply any reward points or discounts to official RSD releases, this includes both the punch cards & the digital rewards program. You can still earn loyalty rewards on RSD stock, but we cannot apply any coupons or discounts.
Arguments or altercations between customers, disrespect shown to our staff, or damage done to our property, over ANY releases (RSD or otherwise) will not be tolerated, and will result in immediate expulsion from The Nevermind Shop without any stock in your possession.
We understand that a lot of these releases are very limited, but Record Store Day is supposed to be fun for everybody, and at the end of the day, we're all here for the same reason: to celebrate small record stores. Please be kind to each other.
---
What time should I get there?
We open at 9 AM on Saturday. Usually a line starts forming around 8-8:15 AM, so if you want something specific, please try to get to us early.
---
Can I reserve a copy of (RSD release) ahead of time/can you hold a copy for me?
NO. Reservations, holds, pre-orders, etc., are not allowed, per RSD rules. If we hold copies for people, we could lose our RSD participation privileges, and nobody wants that. There will be NO EXCEPTIONS to this rule. RSD releases are first-come, first-serve.
---
Can I buy more than one copy of each title?
We're sorry, but there is a limit of ONE COPY OF EACH TITLE PER HOUSEHOLD (NOT per customer!). There are a lot of titles that we only receive a few of, and we want to keep this day fair for everybody, as well as try our best to prevent scalping.
---
Thank you for reading, and we look forward to seeing you all this Record Store Day!
---
Looking for the perfect gift?
---
Send a digital Nevermind Shop gift card via email using the button below, or come see us in person for a physical gift card!
---
GIFT CARDS VALID IN STORE ONLY